Do your own product photography online course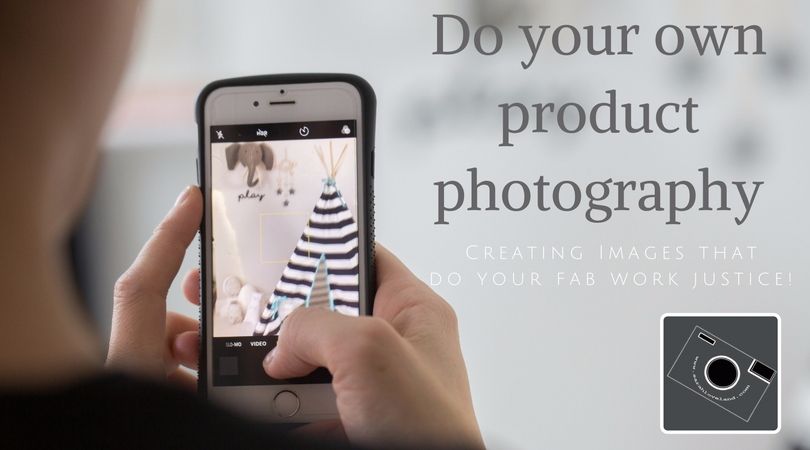 Are you struggling to get great pictures of your fab products?
If you are a small business or an artist/maker and don't have a big budget for photography, you have to do it yourself.
Maybe you are creating bespoke items that you need to photograph quickly before sending them out to the customer or store.
You don't have time to take the items to a studio and you need to photograph them quickly.
You know that your website or selling page is your shop window and that in this visual world, the images are critical to making a customer stop and buy, but you're not happy with your pictures. They're not doing your work justice and it's frustrating.
Sometimes, rather than get the camera out, you just want to use your phone so that you can easily upload pictures to your social media.
I'm a professional photographer and with this easy to follow online program, I can show you how you can take great pictures of your products and yes you can use your phone.
Learn from a professional

Crack those lighting problems

Sort those pesky shadows

Get the colours right

Use a phone, tablet or camera

Edit images easily and quickly

Love your product photography
Is this course for me?
If you need to be able to photograph small items either for work or for your hobby, this course is for you.
What's involved?
This online course is full of tips, ideas and help so that you can become your own product photographer. The videos are easy to follow and you can work through them in your own time at a pace that suits you. There are four modules covering everything you need to know including, backgrounds, lighting, camera settings, composition and editing.
Is there a lot to remember?
As we go through the modules I will be giving you the info that you need to complete your own product photography handbook. This will have all the details that you need, to continue taking great shots of your work. You can look back at this at anytime so that you can quickly and easily photograph new products.
Do I need a fancy camera or lights?
No, you can use your phone, tablet or a camera. You don't need to rush out and buy expensive studio lights. There are lots of tips on how to do your product photography on a budget.
How much does it cost?
The whole course costs £99. You learn a skill that will transform how your products look online and can get help from me in the private group too. Great pictures make such a difference.
I've been a professional photographer for 16 years and during that time I have gained a wealth of experience. In my studio, in the North East UK, I have helped many small businesses who are now taking their own great pictures.
My friendly relaxed approach is very practical and you won't get bogged down with technical jargon. I believe in making photography enjoyable for all and I believe you can take great pictures too.
Sign up below...
What others are saying about my lessons: