Upday 3rd June 2020....
We are planning to re-open our Hexham shop on Thursday 18th June. To start with we will be open 1030-1530 Thursdays, Fridays & Saturdays only with a view to increasing the opening hours in July. These hours are just for the shop and lessons can take place outside of these times. It's a gradual phased approach so that we can ensure that we are getting things right to keep everyone safe and happy.
We will be running a phased re-introduction to photo shoots.
Starting the 16th June we will be doing individual headshot type photo shoots in the studio or outdoors.
Starting the 1st July we will be doing small family photo shoots and baby photo shoots in the studio or outside. This could be your garden, the park or other outdoor location. Larger family photo shoots will be done outdoors only.
Photo shoots will take place when the shop is closed. This could be Tuesday, Wednesday or Sunday in the daytime or at 09.30 or 4pm on other days. We will only do one photo shoot in the studio per day to ensure that we can clean down for our next lovely family. You will be directed up to the studio and once you are ready, to wait in the photo shoot area. I will wear a fabric mask when shooting and remain a safe distance from you. I will ask you to bring your own toys, baby blanket etc. I will have balloons but I will ask you to blow those up and to take them with you when you go. I will direct you so that you know what to do. I know this sounds really formal but I can ensure you that the photo shoot will still be fun and very much my style. We are just working in a slightly different way so that everyone feels safe and happy. If you have any questions at all just let me know. Most importantly, if you feel unwell in any way, have symptoms or have been in contact with anyone that has, we ask that you reschedule your appointment. We will do the same.
I am looking forward to welcoming you back!
Sarah x
I have been photographing babies, children, families and pets, professionally since 2001. We have a relaxed, informal studio space above our Hexham shop and have a lot of fun in photo shoots. It's all about capturing who you are and if you have little ones that don't want to sit still that's ok too. They jump around and play. The studio is a blank canvas. With the white wall and wood effect floor it's a neutral space where you can bring your favourite things and make your pictures your own.
We can also come out to you. Photo shoots out in the park or in your garden can also be fun. Have a look at the sections below for more info on the different photo shoots that we do. If you don't see something that fits your needs just let us know as this page would be very long if I included all the possibilities.
(I am also a member of the Societies of wedding and portrait photographers where I hold the following professional qualification LSWPP).
Sarah x
Photo shoots in our Hexham studio
Newborn babies, fun children's photo shoots, family groups, individual shoots for you or for work, pets and more. I love our studio space. Often we use it as it is, with it's white wall and wood effect floor for an informal look. With newborn babies or children that aren't running around we sometimes will also do some shots against a different coloured background.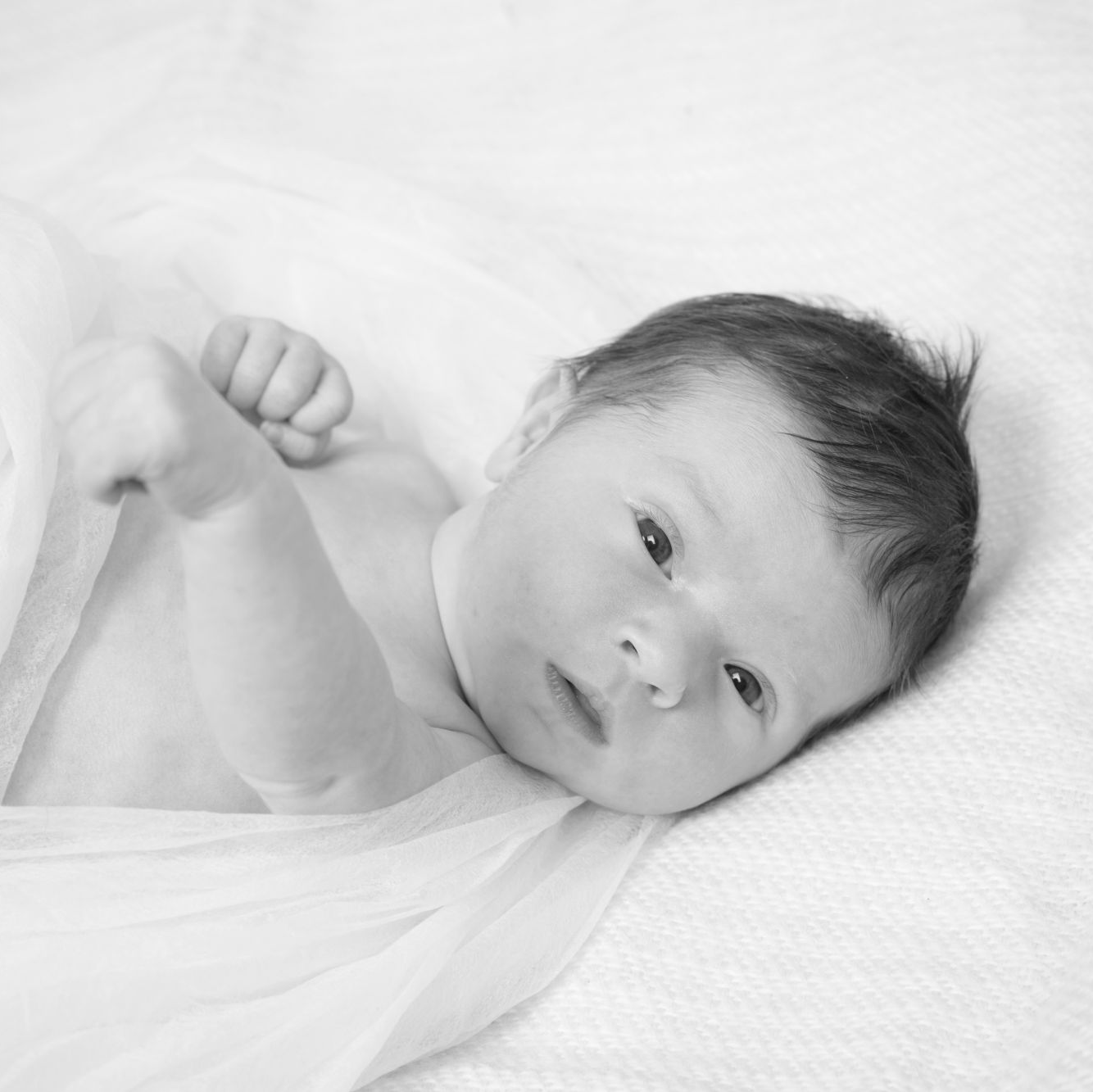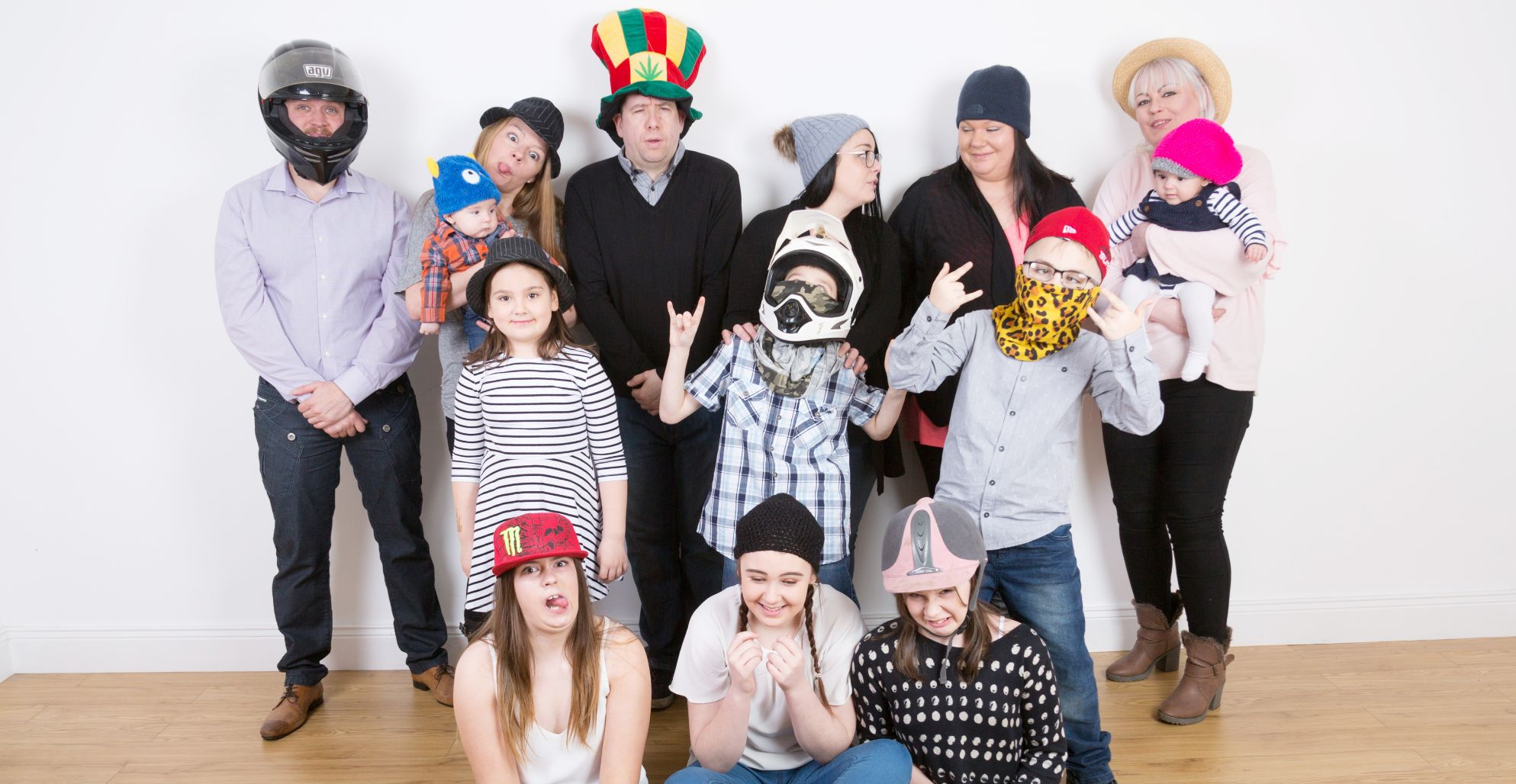 The picture here is a bit of fun. Sometimes things get a little crazy but a lot of fun. Currently we are only doing big family groups outdoors. This could be in your garden, in the park or at another outdoor location.
I am an animal lover. I have dogs and tortoises at home. I love photographing cats. Currently we can do pet photo shoots in the studio or outdoors. We can't currently do them inside your home.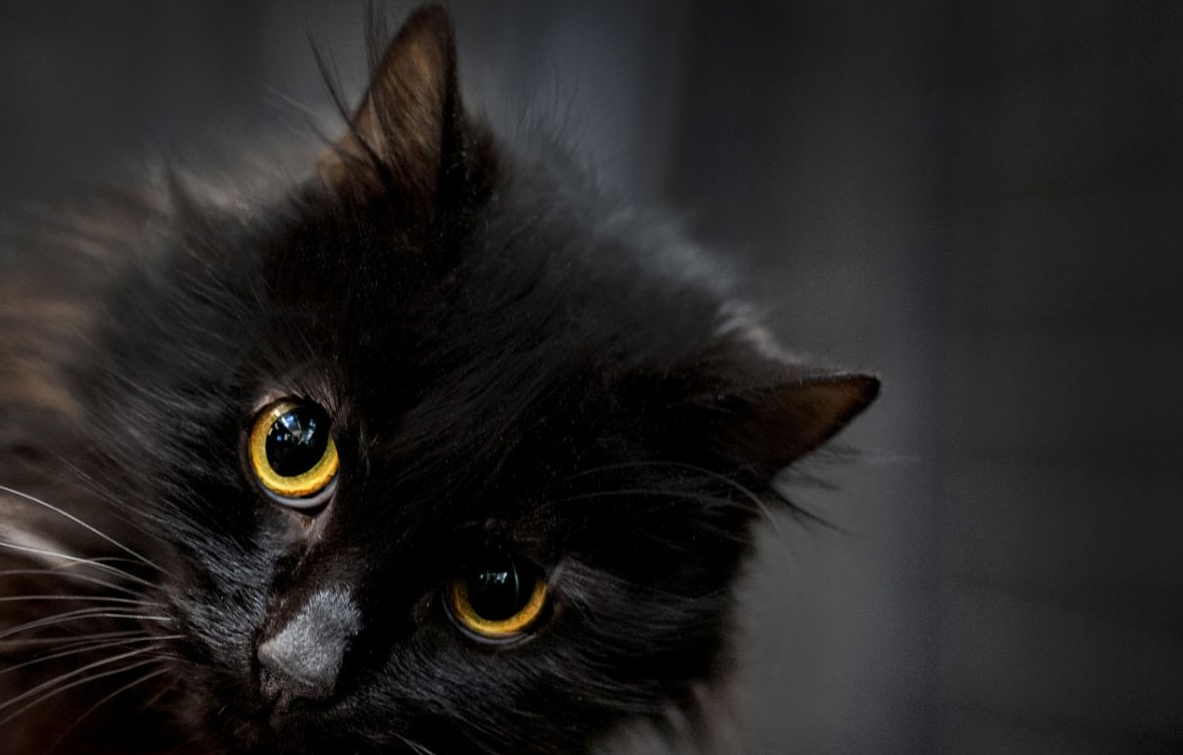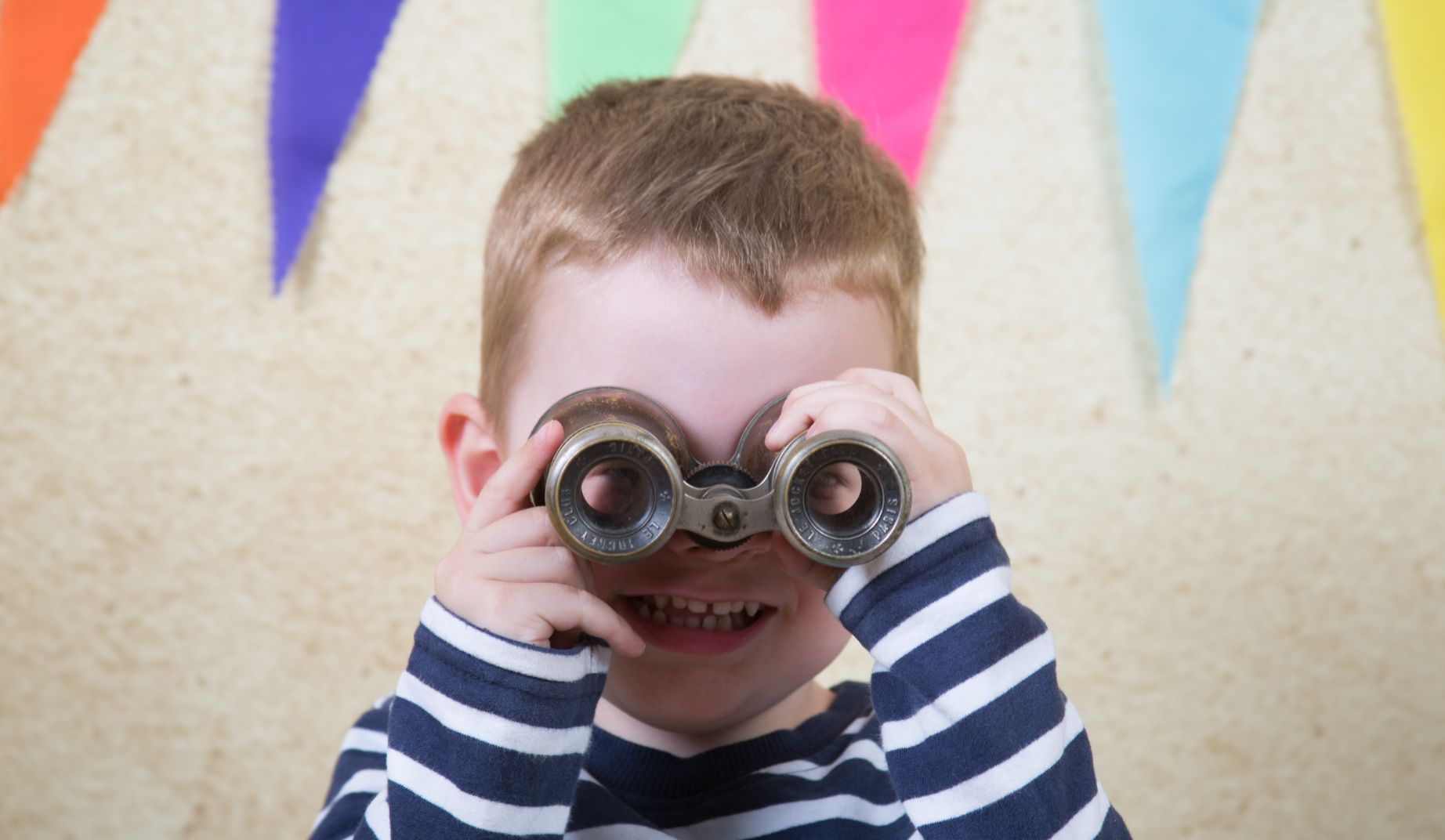 A couple of days after your photo shoot I will email you a link so that you can view your pictures in the comfort of your home, in your own time. You can forward the link to other members of your family if you need to. You can choose your favourites and order from the price list which you will see at the bottom of the page. Marks, scratches, dribble & noses can be retouched too!
Whether you have a photo shoot at home or in the studio you can order your favourites from the price list below. Our most popular items are the digital files on USB and the 20x16" framed picture for the wall. Use the price list as a guide as we can do different sizes and different combinations of things.
There is no photo shoot fee for a photo shoot in the studio. You simply pay for what you want to order. For photo shoots on location or at your home there is a photo shoot fee of £30.
A £20 deposit is required to book your photo shoot.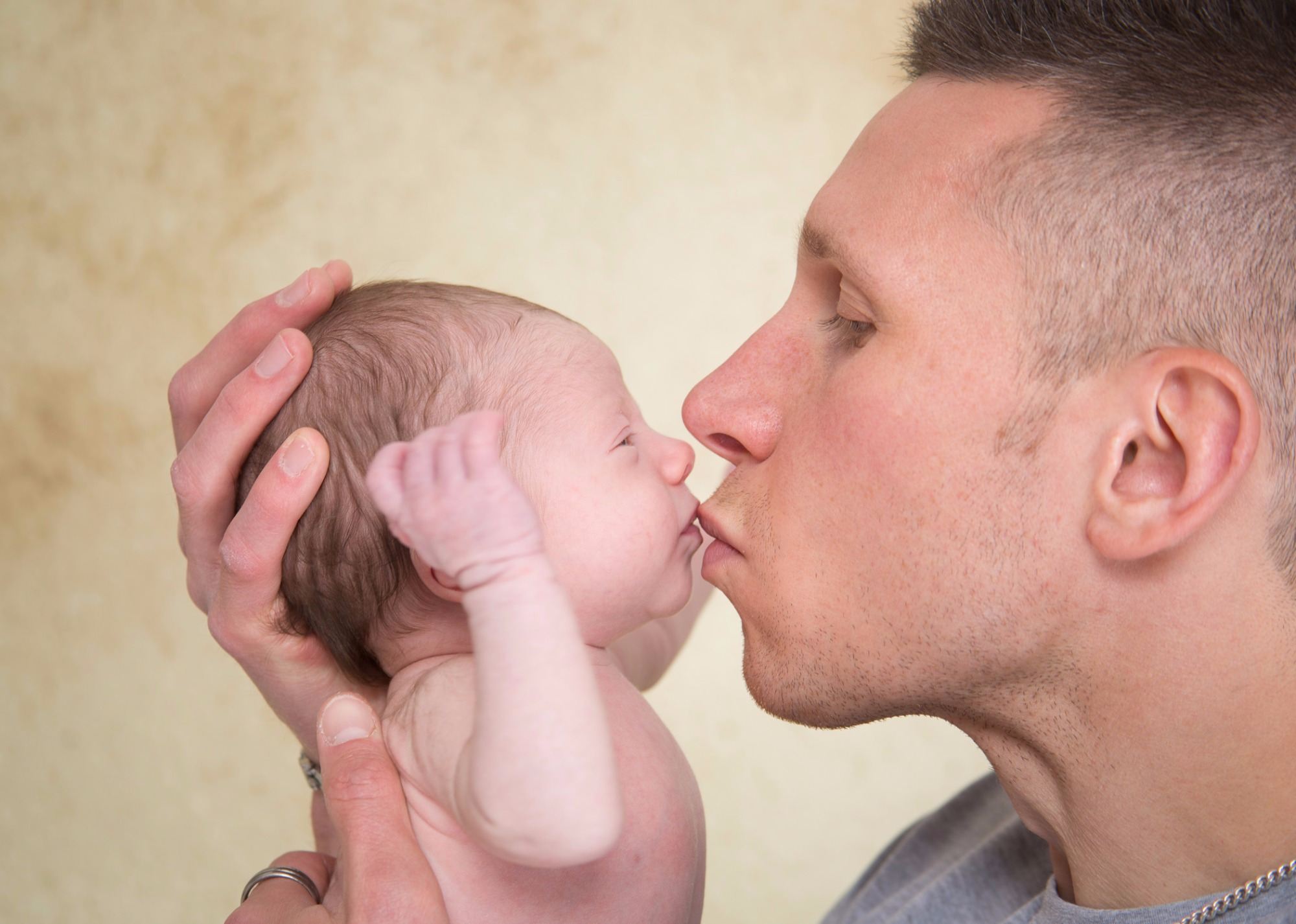 For further info or to book just give us a ring on the number below.